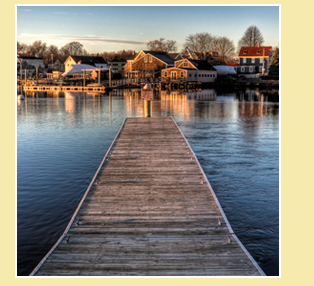 Many aspects of my personal, educational, and professional history influence who I am as a therapist. My wide range of experiences has given me the opportunity to spend time with many types of people. This in turn has provided me the tools to forge meaningful connections with patients.
I received my Masters Degree in Social Work from Hunter College/City University of New York in 1994 and have worked as a psychotherapist ever since. I have been licensed for independent practice in the state of New Hampshire since 2000.
Before moving to New Hampshire, I studied psychotherapy and psychoanalysis at the Institute for Contemporary Psychotherapy in New York City. I worked as a clinician with liver transplant patients in The Recanati/Miller Transplantation Institute at Mount Sinai Medical Center in New York City and was a faculty member in the hospital's Department of Community Medicine. My clinical background has also included work in an Employee Assistance Program, and with organizations serving homebound geriatric patients and people with eating disorders.
I have written and presented on issues related to organ transplantation. I have also written on issues about women, family life, and work.
Before becoming a therapist, I received undergraduate and graduate degrees in both Music and Arts Administration. I worked in a managerial capacity in nonprofit and commercial arts and entertainment organizations in Michigan and New York City.
Professional Affiliations:
• National Association of Social Workers / Academy of Clinical Social Workers
• American Association for Psychoanalysis in Clinical Social Work (AAPCSW)
• The International Association for Relational Psychoanalysis and Psychotherapy
• Division of Psychoanalysis (Division 39) / American Psychological Association